BELLAGIO CELEBRATES PAUL
23RD JULY 2018 STARTING AT 9 PM AT BELLAGIO LIDO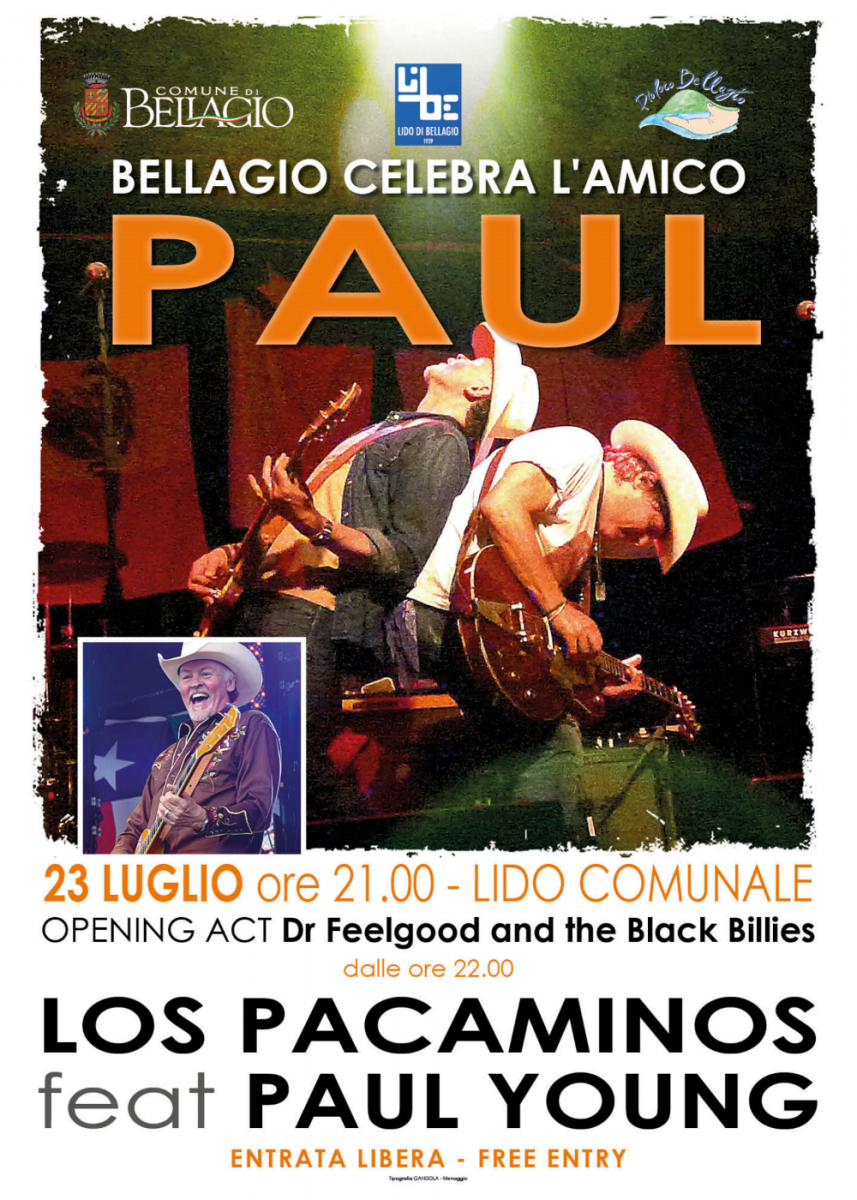 The author of Everytime you go and Common People who has dueled with the greatest rock stars all over the world will present the musical project that he has been enjoying  for almost thirty years!
The Los Pacaminos were formed in London in November 1992 with the desire to defeat the long and sad English winters playing the music that most passionate them: the tex mex.
Not only Paul Young but an extraordinary rose of professional musicians and longtime friends. All the members of Los Pacaminos played in the band of Paul Young in the eighties but at a certain point they decided to start this parallel project of pure joy that combines the styles of Mariachi and Conjunto music with the sounds of the Country and the Blues .
Border music illuminated by the examples of Ry Cooder, Flaco Jimenez, Texad Tornados and Los Lobos. 
Get ready for this Mexican fiesta, enhanced by typical tools like the bajo sexto and pedal steel.
It will be an irresistible concert and a unique opportunity to enjoy a world rock star like Paul Young