Frequences:
103.300 COMO-LECCO- SONDRIO (town and province)
103.500 CENTRE PART OF THE LAKE AND VALLIES
103.700 LAKE CERESIO – TICINO AREA
Music 24 hours non stop
PROGRAMME
-International, national and local news at 12,00 pm
-Information on local events at 12,30 pm
-Job and generic requests and offers at 12,50 pm
-Dedications on request at 1 pm everyday with news, gossip and hit   parade.
-Satellite live interviews with extreme sports champions: every Friday at 12,30 pm
-The pharmacist answers with Doctor G. Pizio: every Friday at 1.30 pm
-Live links with local Skiareas: every Thursday at 1,30 pm
-Only in December phone quiz with changes to win great prizes.
From June to September every day at 1 pm local information about events, weather forecast and suggestions about what to do in the area …..all in GERMAN LANGUAGE.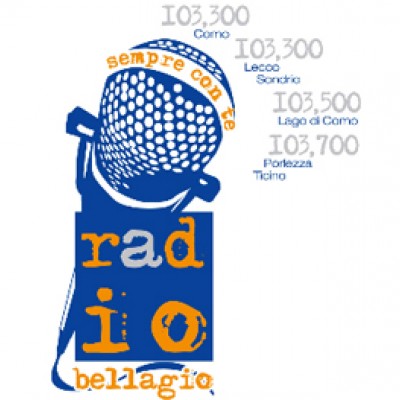 Contacts and How to get there
Radio Bellagio 103 FM