A day with children in Bellagio
A DAY IN BELLAGIO WITH CHILDREN
Do you want to spend a day in Bellagio with your children but are you afraid that they get bored?
It is well known that the children like trains, who has never played with a small train? All on board of the Tourist Train that take us to discover Bellagio and its surroundings, departing in the square in front of the ferry dock. The train ticket lasts all day and gives you the opportunity to use it for many trips, children under 3 years free, children between 3 and 12 years 2.50 euros.
Everybody on board … Passing through the municipal park, the hamlets of Oliverio and Visgnola, the train reaches San Giovanni in about 20 minutes, where we spend the morning.
We begin our visit with the Museum of Navigational Instruments, a private collection with more than 200 tools used since the past in navigation: compasses, riflescopes … Mr. Gini, owner of the collection, will guide us with his knowledge and his passion in the history of navigation, from the dawn of navigation to the present day.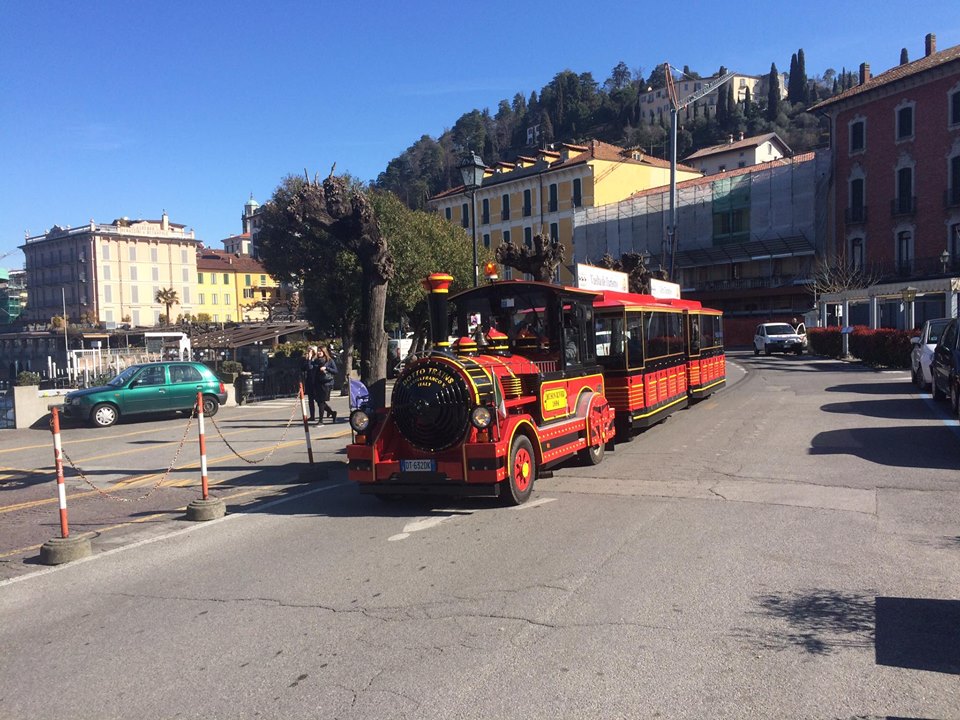 After the visit to the Museum we take the small streets of San Giovanni to reach a curious house: the House of Flying Bikes. The house belongs to Mr. Gilardoni, an enthusiast and collector of bikes, who decided to hang pieces of his private collection on the outer walls, as he did not have more space inside the house. For safety reasons it is not possible to get on the bikes, which have been an attraction in the area for a long time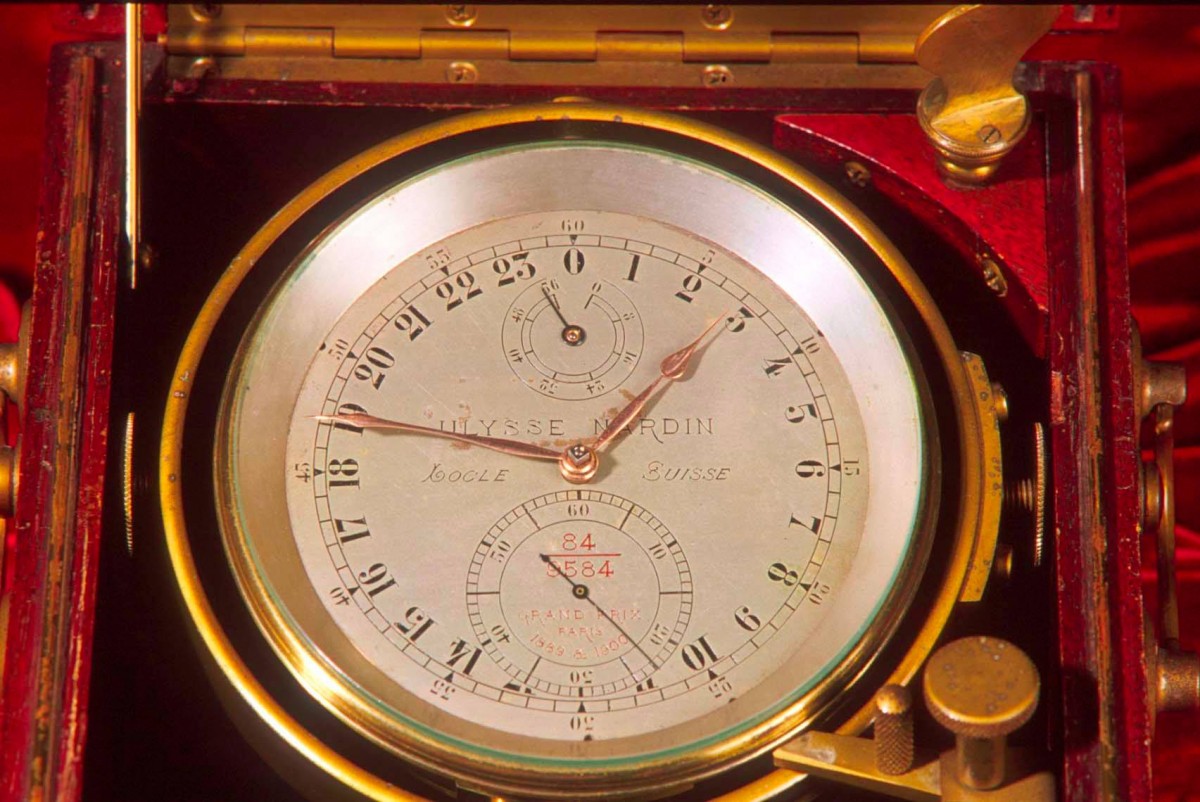 Now we get back and reach the beautiful beach near the pier of San Giovanni, where we can enjoy a nice swim in the lake. The beach is not far from the headquarters of the rowers of Bellagio, where the young "bellagini" train to become future champions of the world.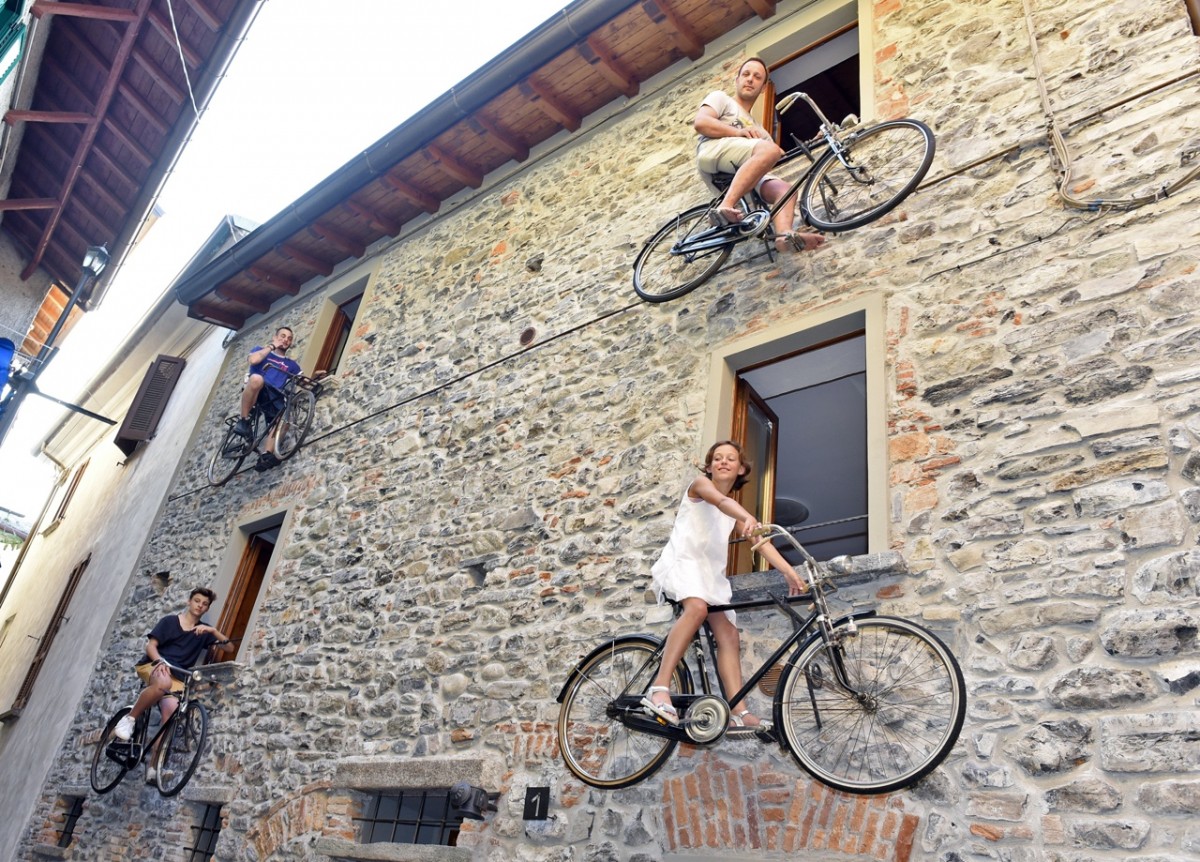 Back towards the village we can make a small stop at the San Giovanni playground, recently renovated, where our little adventure companions have numerous games and spaces available.