Beauty and SportsSport activities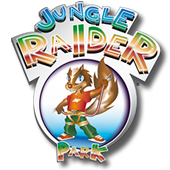 Jungle Raider Park: the largest adventure park of Lombardy. 
Jungle Raider Park is an adventure and amusement park built in the trees: a skill path hanging in the air, which shifts from logs to wooden walkways, from Nepalese bridges to ropes connecting one tree to the next. It's a new way to spend a day in the outdoors, combining fun and physical exercise with nature and the experience of immersed in the woods.
The park is located near the beautiful city Bellagio, in Civenna. 5 minutes by walk and you can see the sources of the River Lambro. The perfect location for spend a day immersed in nature.
The Jungle Raider Park are the only ones that provide high harnesses, helmets and safety equipment permanently. The boys and adults who face the highest courses have carabineers that ensure continuous anchor the cable lock on the entire route, eliminating the possibility of ending up with both hooks unhooked. For the little children, from 3 years old, from 2014 was installed a lifeline that continues cancels any dangerous situation.
Team Building and business proposal
At Jungle Raider Park can organize special sessions of Team Building and Incentive programs based on a number of different activities, totally immersed in nature.
Survival training, outdoor training, soft air for businesses, suitable to stimulate recreational and mobility and to coordinate the movements correctly, as well as reinforce the concepts of union and group.
Summer camps 
The Jungle Raider adventure parks offer many fun activities dedicated specifically to schools, outings and scout groups of children and adults. A place to live unique experiences marked emotion, dynamics and didactics, placed in a completely natural and absolutely safe.
Birthdays 
Give yourself a birthday party or unique and full of fun and adventure.
At Jungle Raider Park you can celebrate birthdays of children and adults in total safety, living in close contact with nature, following the adventure trails, challenging themselves and their companions.
While the kids have fun in the trees, the adults can relax surrounded by nature trails or experience the thrill of floating in the air and make the day even more fun.
The bar staff will ensure a perfect fitting with cakes, candles, balloons and lots of great solutions to ensure a unique and exciting festival.
Celebrate the bachelor / bachelorette to Jungle Raider Park! 
The adventure park organizes parties, stag / hen parties full of fun, excitement and friendship. An original and alternative to celebrate your friend or your friend who are getting married.
A place to live an unforgettable experience, where you can prove your mettle and raise the bond of friendship, through trial and paths.
The bar staff completes the celebration with appetizers, cakes and balloons to make the party even more memorable.
Contacts and How to get there
Jungle Raider Park
Piano Rancio - 22021 Bellagio CO
Tel. +39.031.963.651 +39.335.795.61.62