Bellagio - Villa Serbelloni's Park
AttractionsVillas and GardensIn Bellagio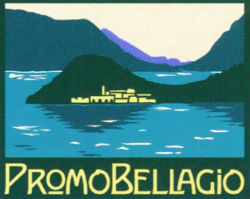 THE HISTORY 
The villa was built in the 15th century for Marchesino Stanga.
It was modified in the 16th century by the Sfondrati family and passed in the late 18th century into the hands of the Serbelloni Dukes, who left the building intact, but extended the magnificent grounds.
These stretch over the high part of the promontory of Bellagio, with over 18 km of avenues and paths that allow the visitor to admire the large quantity of plants, including rare and exotic plants, which grow on the terraces sloping down towards the lake.Splendid views of the Como and Lecco branches of the Lake from the XVIII century garden as well as views of the lake's northern branch and the Pre-Alps from the remains of the fortification on the top of the promontory
The villa has hosted many illustrious figures: Leonardo da Vinici, Emperor Maximillian I, Silvio Pellico, Queen Victoria, Manzoni and Parini, who spent a great deal of time here as a tutor to the Duke's sons.
Today Villa Serbelloni belongs to the Rockefeller Foundation and offers hospitality to artists and scientists from all over the world.
THE VISIT
 A multitude of pictoresques tracks and lanes unwind through the botanical garden rich in both native and exotic species. Several statues and terraces make the park even more beautiful.
A nice path from which you can admire a marvellous view of  both the Lake braches, from the fort on the hill you can enjoy the view of the northern branch of the Lake and of Prealpi.
The park is following
From March 12th to November 1st: guided tour everyday except mondays at 11am and 3.30pm.
CLOSED FROM JUNE 19TH TO JUNE 24TH INCLUDED
Meeting point: Promobellagio office in the medieval tower on the church Square.
PRICES
€10 for adults
€5 for children between 7 and 13 years old
Free for children under 7 years old
The Park is owned by the Rockefeller Foundation who has kindly given the permission to the Municipality of Bellagio to organize the guided tours.
Contacts and How to get there
Bellagio - Villa Serbelloni's Park
Piazza della Chiesa 14 - 22021 Bellagio CO
Tel. +39.031.951.555