Bellagio - San Martino Church
The Church of San Martino is dedicated to Saint Martin Bishop and St. Mary of the Rosary.
It is a perfect example of 15th century architecture with alterations dating back to the Baroque period.
During the 15th century both this and the building opposite (nowadays the S. Martino Cellars) formed the Community Hospital.
On the 5th January 1510, it passed into the hands of the San  Pedemont Dominican Friars from Como.
We know for a fact that a few friars were permanent residents at San Martino and that they built a holiday home for their students from Como. Whilst here the students even formed a string orchestra. Unfortunately, the Dominican Friars were renowned not only for the fact that they were harsh teachers with strict rules and regulations, but also for their roles as both judges and inquisitors at the Court of the Inquisition. It was they who questioned the accused and then deemed them guilty for heresy and witchcraft.
The Dominicans from Como were no exception.
In 1793 the complex of the convent was suppressed and confiscated.
It became State property of the town of Olona and was later sold in auction to Giacomo Rezia in 1799.
During the first part of the 19th century the church was entrusted to a chaplain.
In 1857 a new parish church, S. Maria Annunciata in Breno was instituted. The little church of San Martino now became a dependency of the new church and San Martino's last chaplain, Cesare Aureggi, was appointed parish priest of this new church.
Several valuable works were moved to the new parish church where they can still be seen. They includea fine picture of the Madonna of the Rosary.
In 1945 it was declared a Sanctuary dedicated to the Virgin Mary.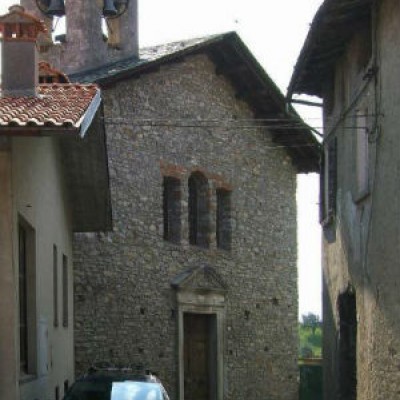 Contacts and How to get there
Bellagio - San Martino Church
Via San Martino - 22021 Bellagio CO